Restarting Our Neighborhood: Session 2 Legal & Human Resources
Thursday, June 18, 2020 - 6:30 PM
This meeting will be conducted via Zoom
A livestream of the meeting can be found by clicking here.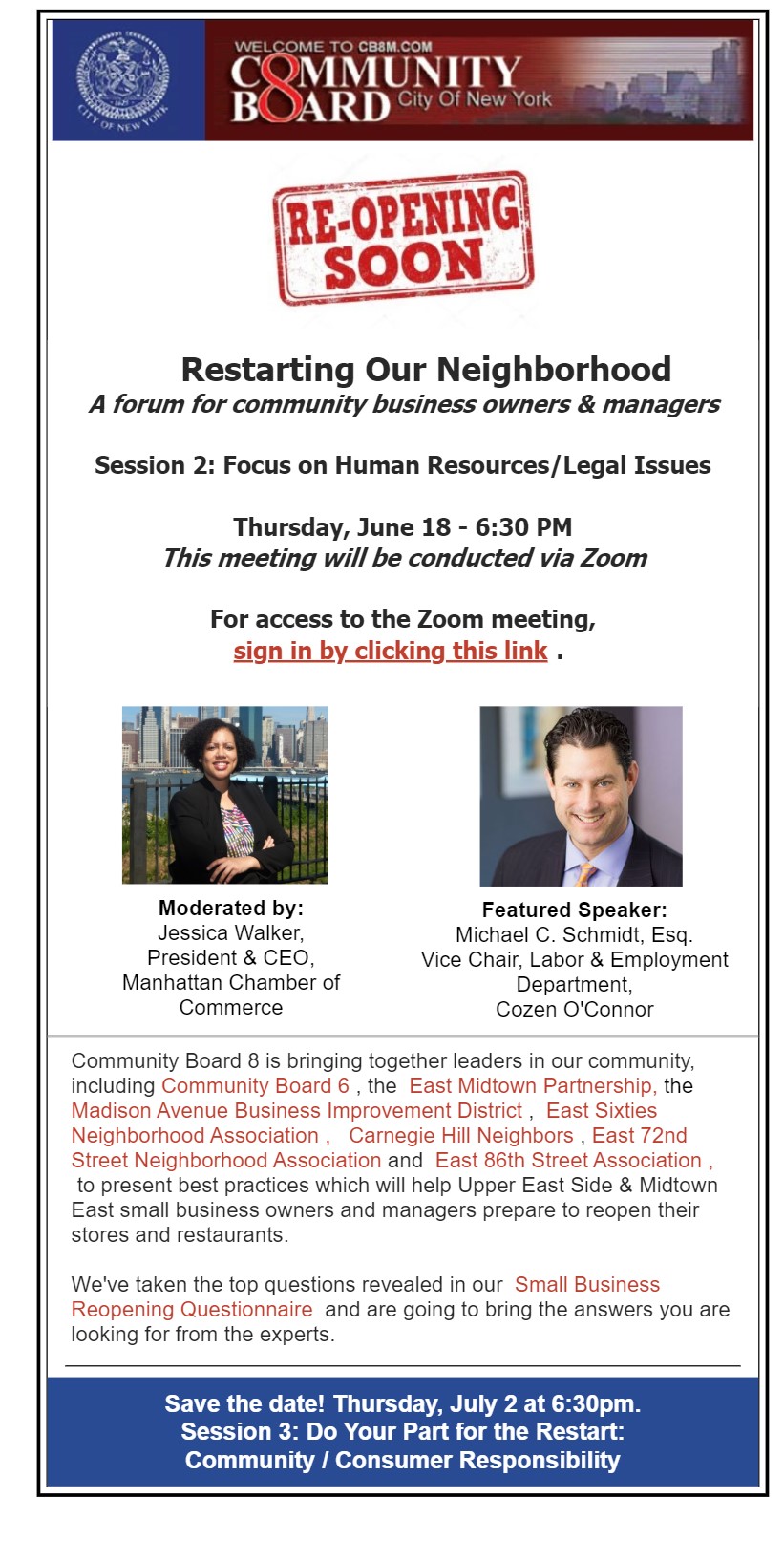 Moderator: Jessica Walker, MCC President
Speakers: Michael C. Schmidt, Cozen O'Conner Vice Chair, Labor & Employment 
Community Board 8 is bringing together leaders in our community, including Community Board 6, the East Midtown Partnership, the Madison Avenue Business Improvement District, East Sixties Neighborhood Association, Carnegie Hill Neighbors, and East 86th Street Association, to develop processes and policies which will help Upper East Side small business owners and managers prepare to reopen their stores and restaurants.
We've taken the top questions revealed in our Small Business Reopening Questionnaire and are going to bring the answers you are looking for from the experts.